Alvor Beach is one of the hallmarks of the Portimão region.
In addition to the Blue Flag, it has also been distinguished with the Gold Quality award. These awards attest to the environmental quality of the beach's water and infrastructures.
The vast expanse of sand is another of the charms of this beach located to the east of the Alvor Estuary.
Alvor's sand bars create an inshore lagoon with marshy areas and channels of calm waters. The resulting habitat is a sanctuary for many species of resident or visiting water birds, and for an array of fish and molluscs.
The dune system at Alvor has undergone conservation work and there is now a network of walkways and footpaths that help preserve it, while providing access to the beaches and the jetty. A nature trail, which is also an Accessible Trail, offers stopping places and viewpoints, giving you a first-hand experience of the typical habitats along the Alvor Estuary – the dunes, the marshes and the estuary itself.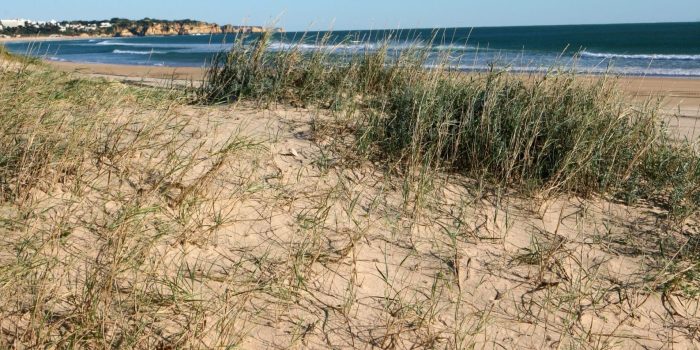 Beaches
Find out the most beautiful beaches in Portimão